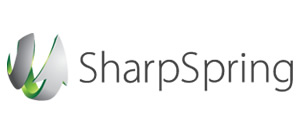 Transformation of Email Services Company to Automation Leader
Jonathan Strimling stepped out of his role with US Dynamics for two years to lead the turnaround of a small public company in the email space, which is now known as SharpSpring. The company had historically provided a narrow product offering in email delivery services, with $6M in revenues and less than 5% growth.
During a swift two-year turnaround the company;
Raised $20M in three fundraising rounds, reaching the NASDAQ
Made two game-changing acquisitions, SharpSpring and GraphicMail
Grew from a team of 32 to a team of 160 people supporting on-the-ground sales in 18 countries and 13 languages
Emerged as a leader in the field of marketing automation for agencies and SMB's
Revenues have tripled since that time, and the rate of adding revenues has more than quintupled. Trading volume in the stock grew by more than a factor of ten and three high-profile industry analysts picked up coverage of the stock during Strimling's tenure (which is extremely unusual at this scale).
When Strimling joined, the company was valued at $15M, and today, the business is worth more than $100M.
Same Devices. Same Network. Faster Wireless.
Kwicr is launching a novel approach to speeding the connection of any wireless device on any network. It's software-based algorithms for Dynamic Packet Recovery allow wireless networks to perform at their peak. Applications include any and all wireless data applications, but specifically include mobile high definition video feeds.
US Dynamics has provided assistance to Kwicr (formerly Q Factor Communications) in strategy, marketing and business development efforts.
Red-Hot Growth of an E-Commerce Innovator
US Dynamics launched the dominant online retailer of pellet heating fuel, woodpellets.com. The company's innovative and patented systems for offering location-based quoting of bulk commodities targeted an under-served market and resulted in extraordinary growth. The company achieved five-fold growth for two consecutive years – a rate surpassed by only one other retailer worldwide in 2008 – which allowed the company to raise over $15M in additional capital. Along the way, the company's sophisticated e-commerce platform achieved a 95% upsell rate (to high quality fuels) and allowed the company to command 20% pricing premiums in a commodity market
Scaling a Leading Online Service Provider 
PelletStoveService.com is the leading independent provider of quality service to the renewable heating sector. The company's extensive experience across a wide range of equipment is unique, and provides an effective platform from which to scale the firm.
US Dynamics was retained to help develop an overall strategy for aggressive and ongoing growth.
The Web Outdoors 2.0
LocaModa's disruptive interactive solutions for outdoor advertisers have defined a new market segment. Their proporietary systems allow consumers to utilize their mobile devices to interact with a variety of outdoor displays – such as electronic billboards and signs. US Dynamics founders provided some of the initial capital for the early development of these technologies, which have been honored with numerous industry awards, including digiday, the Webby Awards, the Apex Awards and the Digital out-of-Home Awards.
Patented, Groundbreaking Logistics Technologies
US Dynamics developed the patented technologies underpinning the rapid success of woodpellets.com, and retains rights to this technology for all other fields of use. USD is currently engaged in discussions with potential partners in a variety of bulk products industries, where the ability to quote bulk product delivered locally is of particular value.